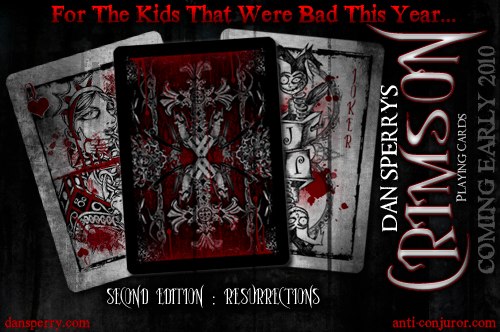 This is going to be the hottest deck of 2010, and we're honored and excited to be a part of it. Rather than describe it myself, here is an excerpt from Dan Sperry himself:
"Besides myself and Temika I'm very excited to also have renown tattoo artist and designer Carl Schneider and Sara from The Goodbye Girls artistic duo coming along for the crazy ride! No release date yet as I'm currently super busy on tour but look for them to come out some time in early 2010!!!"
I just wanted to give you guys a heads up on how AWESOME these decks look. The artwork is incredible, and I'm told that there will be a lot more built into this deck than the previous version.
Stay tuned for more updates. Things are still in the finalizing stages, but we still hope to have these sometime in the first quarter of 2010!