OUT NOW: Rune's World
The highly-anticipated book on Rune Klan's magic by Joshua Jay
Rune's World is a departure from any magic book you've read. Part instruction, part theory, part graphic novel, this new volume by Joshua Jay will challenge you to think in new ways, about new possibilities with your magic.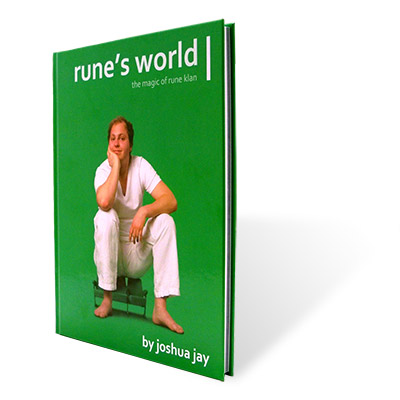 Rune Klan is the most famous magician you've never heard of. An extremist in nearly every way, Rune is a walking contradiction: among magicians he has gained an international reputation as a guru of coins. Yet Rune has achieved celebrity status in his native Denmark exclusively for stand-up comedy magic.
Rune's World explores both the close-up and parlor magic that makes Mr. Klan such a dynamic force. Part magic book and part graphic novel, this is an innovative 180-page collection unlike any other in both form and content. Plus, get a FREE: hour-long performance DVD with every purchase of this book; for a limited time only.
Check out Rune's World at our website today!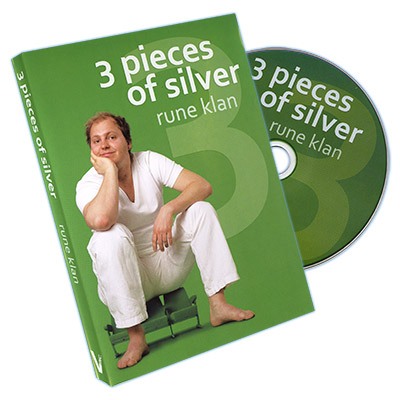 ALSO AVAILABLE: Three Pieces of Silver
Rune Klan's cult classic video, Three Pieces of Silver has been unavailable for 15 years. It's back and on DVD and now available from our website!

"This [DVD] has it all: excellent material, performances, explanations, and production values. If you're a coin man looking for interesting and challenging commercial routines, do not pass this by! Highly recommended." -Michael Close
More great magic from the Vanishing Inc. line
Tricks, books and DVDs produced by Vanishing Inc. Magic
Prevaricator by Patrick Redford
Patrick Redford's "Prevaricator" is more than a mentalism effect-it's a concept that uses no gimmicks or props. Redford shares his diabolical method for detecting a lie, and discovering who is hiding a borrowed object and which hand they are hiding it in.
Experience: The Magic of Jon Allen
For the first time ever, Jon Allen is tipping his most prized routines, and ideas-fifty effects packed into more than 200 pages of polished, performance-ready magic. More than 400 photos are included to make your learning experience a pleasurable one. Written with the inimitable style and wit of John Lovick, this important book will challenge and delight any lover of magic. Learn the brand of magic that Seinfeld's Jason Alexander called "Brilliant":
High Spots by Caleb Wiles
Over SEVENTY PAGES OF DIABOLICAL NEW MAGIC. Rarely does thinking so fresh and so mature surface from a new name in magic. This is a collection of eleven completely flushed-out and considered card routines. It ranges from completely self-working to intermediate level, and even features "Reswindled," Caleb's version of "Reset" (regarded universally as the best version ever created). And Caleb's "Semi-Automatic Luck Test" is so deceptive and unexpectedly easy you'll use it right away.
Holy Blank by Caleb Wiles
You ask someone to NAME A CARD. No forces. You show that THE DECK IS COMPLETELY BLANK EXCEPT FOR THE NAMED CARD. It's that simple and it looks that good. The handling is totally self-working and can be learned in minutes, but this is no amateur-magic fad. Professionals are flocking to Holy Blank because it offers a rare, simple, MEMORABLE EFFECT: "I named a card, and it was the only one in the deck."
All of these great products and more, available at our website today!