Typically, we don't send out a newsletter to promote an item which is a little expensive.......unless it's
REALLY GOOD
and
LIMITED IN SUPPLY.
This is such an item, and you'll see why it's going to sell out quickly.
Check out the demo video:
http://www.mjmmagic.com/store/real-cube-by-harry-g-trick-p-26860.html
This is the ultimate in Rubik's Cube magic, and it's perfect for stage or parlor settings.
Some of the routines you can do with this:
Routines:
Instant Restoration Version 1: Audience mixes up the cube freely. The cube is placed inside a paper bag. All 6 sides are solved and displayed to the audience, with an empty bag left behind.
Instant Restoration Version 2: Magician mixes up the cube thoroughly, then places it inside a paper bag. The audience can still see the cube is mixed inside the bag. The cube is solved instantly when it is poured onto a surface. The cube can be examined immediately.
Matching: Audience member and magician mix two cubes separately, and the color patterns of each cube are identical! Then the magician takes of one of the cubes and restores it with one hand.
Harry's Full Rubik Routine: Harry's multi-phased professional routine used for his commercial performances. Spectator mixes up a cube at the start. After a series of solving and matching, both cubes are examinable!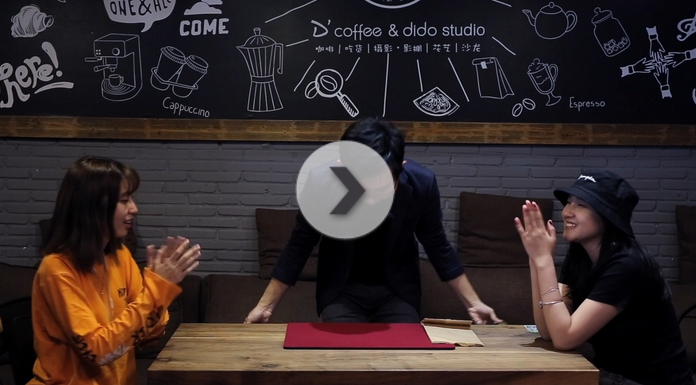 Like I said, it's a little more expensive than the average product we promote, but also consider:
FREE SHIPPING OPTION anywhere in the USA!
We also give you $9.00 back in Reward Point credit for purchasing this!
And our personal favorite: with this purchase, you're more than HALFWAY to the $300.00 Benchmark for May's Achievement prize! That's right, if you spend a combined total of more than $300 in the entire month of May, we will pay you back $30.00 in credit! So this one item will get you most of the way towards a $30.00 gift!
So free USA shipping, an immediate $9.00 back in credit, a huge leap towards the $30.00 credit-back reward, and you get this awesome effect on top of it all!
LINK
:
http://www.mjmmagic.com/store/real-cube-by-harry-g-trick-p-26860.html
---
JUST FOR LAUGHS:
Why are there no casinos in Africa? Because there are too many cheetahs!